minggu 4&5 (4/11/2010~17/11/2010)
1)Aliff loves playtime especially when ayah's back from office. oh he even once talking to those toys during playmate session.
2)I don't know why, tapi Aliff keep kicking and punching during breastfeeding session and at the beginning of it Aliff refused latching his mouth to my nipple.is dat common? i'm worry since i've been aiming to breastfeed him until 2.
3)Aliff also love singing and dancing with me!!he laugh and talking to me as there's a big thing to enjoy with.
4)Aliff sekarang selalu tolak-tolak bila ibu nak breastfeed dia dan semasa minum susu Aliff suka cabut-cabut puting ibu.Hurmmm..i still don't understand. Can any mommies help me in this matter?
5) Kepala Aliff dibotakkan pada hari ke 39 (ibu dah bising-bising pada ayah supaya lekas botakkan Aliff. Takut-takut lambat pula rambut Aliff naik. Tangguh dari umur Aliff 30 hari ke 33 hari (jumaat) dan akhirnya dibotakkan juga awak kan!) Oh, thank God, bau awak yang harum tu masih kekal..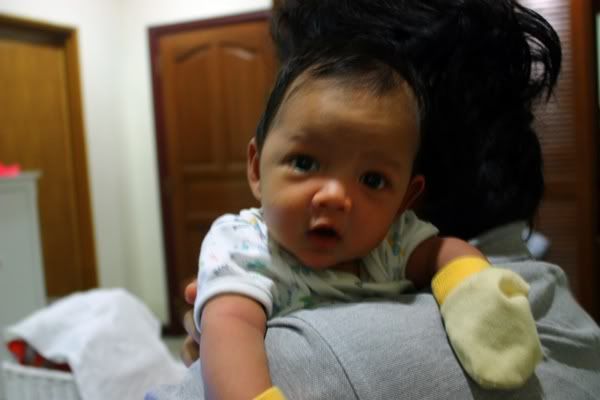 Day21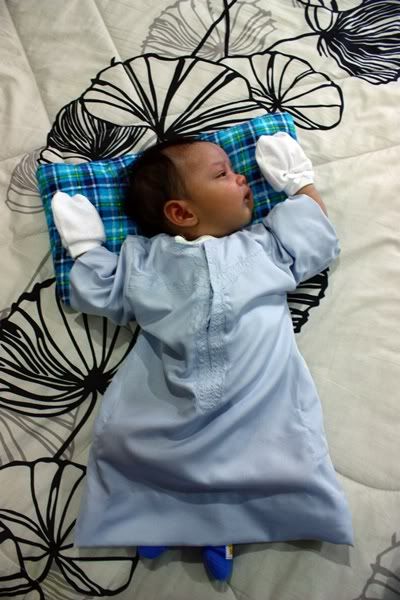 Day24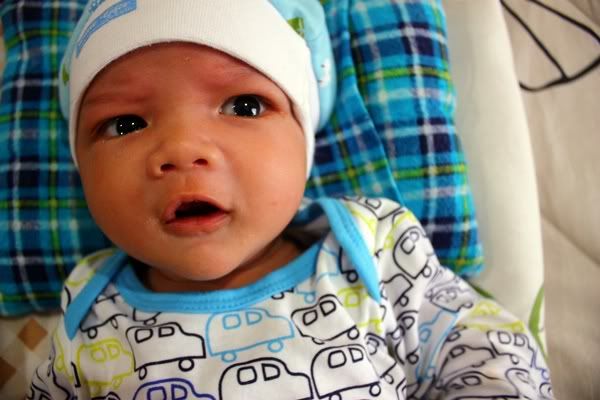 Day27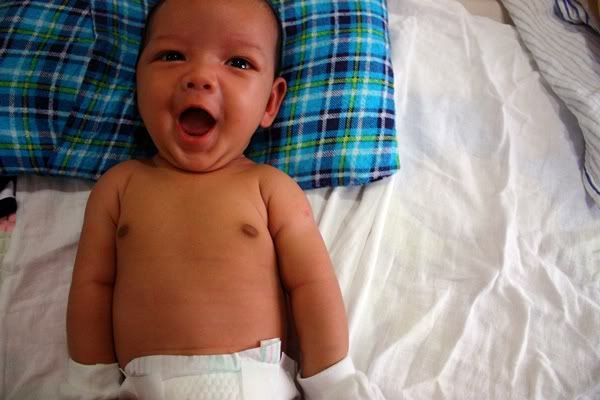 Day28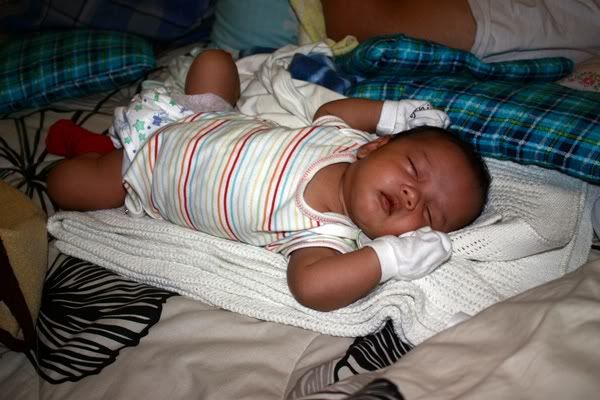 Day32
Day34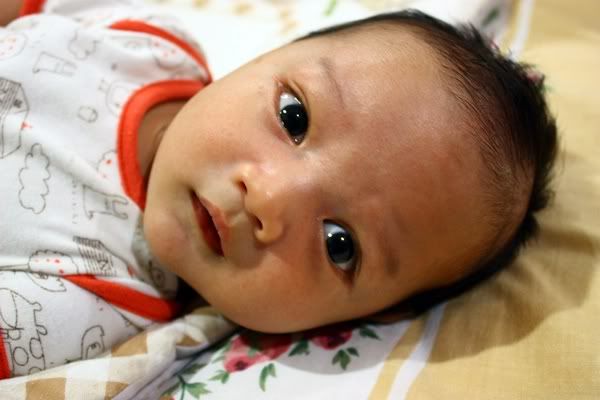 Day37
Day41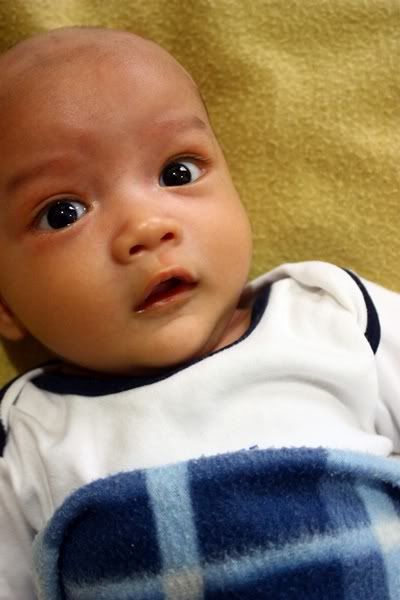 Day41

Anak ibu dah botak!(Nangess) i'm gonna miss ur hair!! sob sob sob. Harap-harap cepat la tumbuh rambut Aliff, terubat rindu ibu pada rambut awak dalam perut dulu.