minggu 2 (21/10/2010~27/10/2010)
1)When i recover a bit from operation pain and dah boleh jalan laju sikit, Aliff susah tidur malam. terjaga around 2-3 pagi. ibu fikir mungkin sebab ibu minum teh herba lah sayang.
2)Aliff loves co-sleep with ibu and pukul 5-6 petang adalah playtime aliff
3)First time jumpa uncle Mirul,aunt Yuni and kakak Ameera. Again Aliff behave nicely
4)Mula buat ekspressi muka (sedih,ketawa dan senyum) dalam tidur. Bak kata nenek ayah, Aliff main-main dengan kakak Aliff (some says uri dia)
5)He loves breast milk and breastfeeding session because usually i smile all d time looking at his eyes.
6)Since Aliff susah nak tidur, i've tried many position to get him comfortable to sleep. Ada sekali, ibu cuba buat Aliff tidur meniarap n u really sleep tightly with the position and after that i cannot let u sleep that way, takut sesak nafas. then,i found out the new skill of breastfeeding (sambil baring). wah terus nyenyak aliff. Phew~
7)Menggeliat macam orang beso!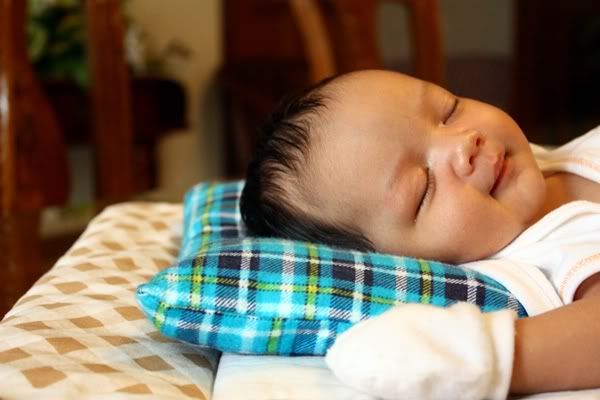 Day8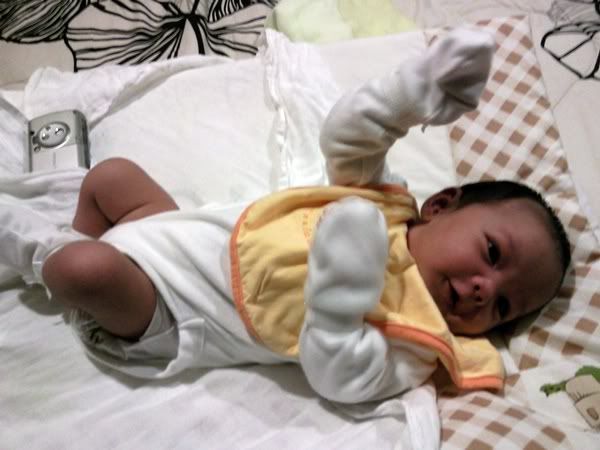 Day9
Day10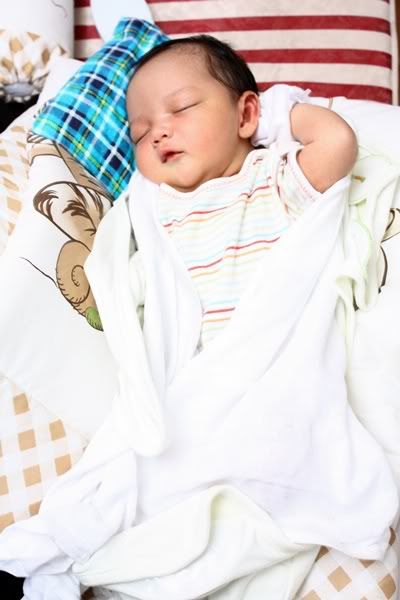 Day10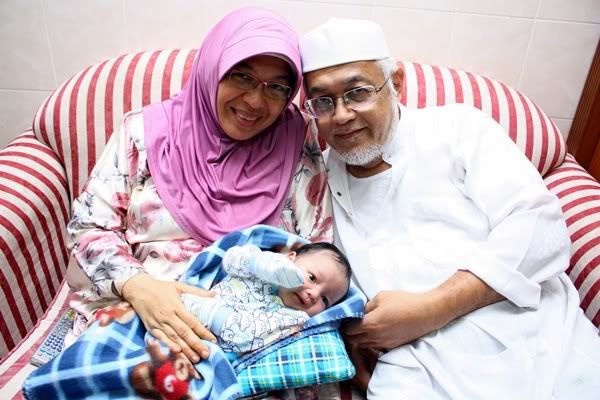 Day10
Day10
Kesian Aliff, ibu picit-picit, gigit-gigit,cium-cium dia sampai naik rimas!